Razor details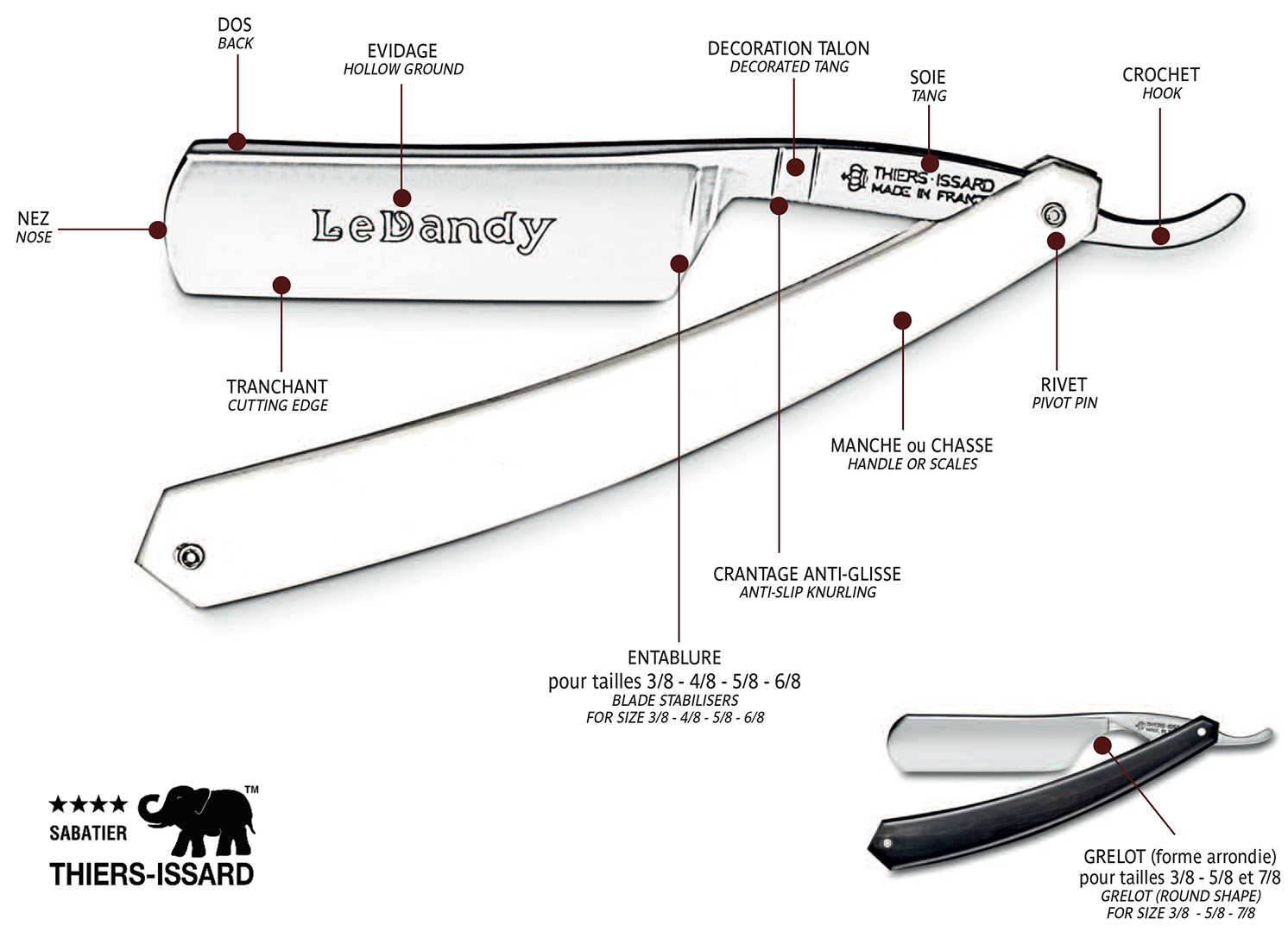 Straight Razors
HALD-HOLLOWED RAZORS
These razors are half-hollowed and non-singing.
SINGING HOLLOWED RAZORS
These singing completely hollowed razors are for all uses and represent the finest grind and thinnest blades that we make!
Singing razors are hollowed razors which make a sound when scratching the cutting edge are gently with the nail.
STEEL
All these razors are forged from 100% CARBON STEEL C135.
FINISH
There are 3 types of finishing blades:
889 ONE SIDE MIRROR POLISHED – ONE SIDE SATIN POLISHED
188 BOTH SIDES MIRROR POLISHED
275 BOTH SIDES SATIN POLISHED
For 275 and 889: anti-slip knurling on lower side of the tang.
For 188: on the bottom and the top of the tang.
SCALES
STRAIGHT razor handle.
BLADE SHAPE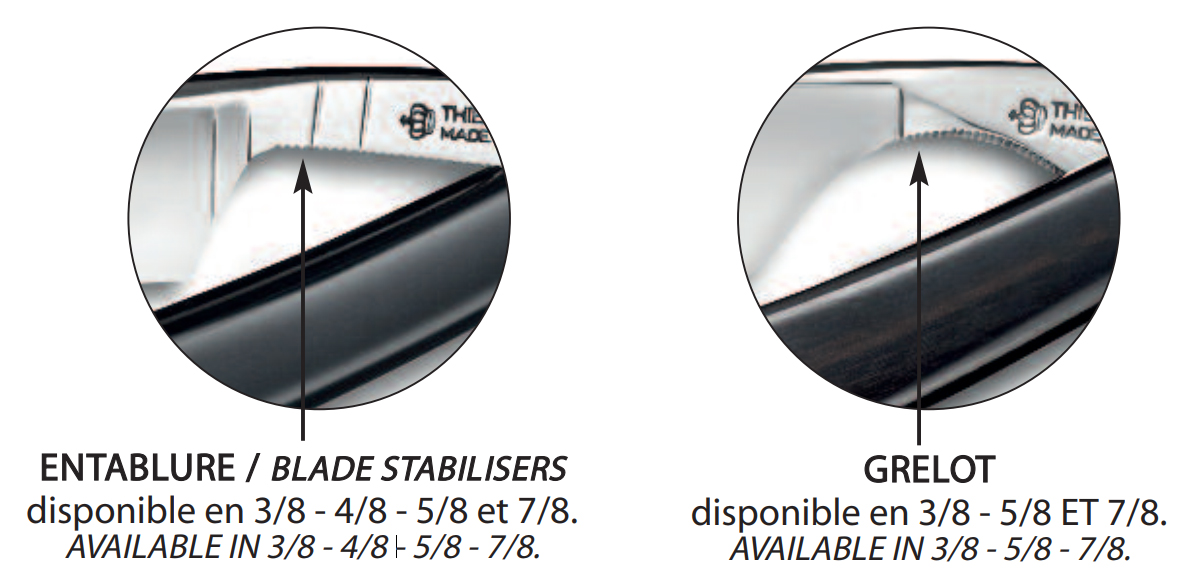 NOSE
The nose shape of our razors is adapted individually according to your personal shaving. Most of the time, our razors have traditionally a round nose. The others shapes are suited for the beard and the moustache.

BACK OF BLADES DECORATIONS
LASER ENGRAVING: 2 types of engraving of your choice "Fleur de Lys" or "Grelot"
FILEWORK
FORGED DESIGN
ALL OUR RAZORS HAVE THE STAMP ON THE TANG AS FOLLOWS: "CROWN THIERS-ISSARD, MADE IN FRANCE"
Our stamp is our THIERS-ISSARDTM warranty.
Always thoroughly dry our razors after use and ensure that they are free from moisture (blade and handle) when storing them. Indeed, our blades are made from 100% carbon steel which is the best quality steel but does rust if not kept dry.
For occasional use, the blade should be covered with Vaseline.
ALL OUR RAZORS ARE SHAVE-READY
ALL OUR RAZORS ARE PACKED IN A LEATHER POUCH AND IN A PRINTED "THIERS-ISSARD" WHITE CARDBOARD BOX WITH INSTRUCTIONS FOR USE.
BLADE RAZOR SHAPE VISUAL

Marks
Mark in hand-done gold leaf on blade – THIERS-ISSARDTM mark on tang.
Choice of gold or black mark (see our marks below). We can customize the blade with the mark of your choice. Please contact us for further information.